Thanks for downloading
Your download should start automatically. If not, you can use the download button above.
Four Solutions for Improving Experience
Throughout the Employee Lifecycle
Better employee engagement correlates with better outcomes in safety, technical quality, length of stay, and readmissions,1 but traditional engagement strategies have been unable to rise to the challenge.
In this white paper, "Rethinking Employee Engagement in Healthcare", Amy Lafko, MSPT, MBA, outlines the four key strategic shifts that enable healthcare leaders to improve and enhance engagement throughout the entire employee lifecycle.
Readers will be able to:
Quantify the impact of strong employee engagement on their organization
Identify steps for building their employer brand to elevate the caliber of healthcare talent they're able to attract
Learn how to implement objective benchmarks into their hiring process and understand the benefits of doing so
Diagnose potential gaps in their onboarding process that might be impeding new hires' ability to connect with the mission, vision, and values of their organization
Implement a framework that enables them to drive consistent engagement among their staff and to measure the effectiveness of these efforts
1 Buhlman, N. & Lee, T. (2019). When patient experience and employee engagement both improve, hospitals' ratings and profits climb. Harvard Business Review. hbr.org. Retrieved from: https://hbr.org/2019/05/when-patient-experience-and-employee-engagement-both-improve-hospitals-ratings-and-profits-climb
Who is this white paper for?
This white paper is an ideal resource for:
Managers, administrators, and other healthcare leaders
All practitioners in leadership roles
These best practices can be applied in the following settings:
Hospitals
Private Practices
Long-Term Care Facilities
Home Care Organizations
Meet the Author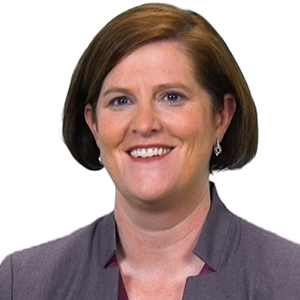 Amy Lafko, MSPT, MBA
Amy Lafko founded Cairn Consulting Solutions with the knowledge that you need to grow your people to grow your business. Amy focuses her work on the employee experience that is derived from skilled leaders and aligned teams. Whether through team dynamics sessions, development workshops, or consulting, Amy provides expertise to improve the entire lifecycle of your team. From hiring to engagement, she assists clients in decreasing turnover as well as increasing productivity and customer satisfaction. Amy earned her MSPT from Ithaca College and her MBA from Loyola University of MD.